#1000ActsofKindness by Adam Quang




Installation art project sending out a ripple effect of kindness into the world.
London UK . NYC . Beverly Hills . Boston . Cambridge . Vermont . Palo Alto . Emeryville . Toronto . Montreal . Calgary . Ottawa . Brossard
A of  global art installation project under the umbrella of the World Karma Project. The #1000Kindness uses 1,000 hand-folded origami cranes, social media, by way of  pop-up shop venue to impact the local community. This project combines creativity with a heart in order to help others. It can provoke an alternate perspective within participants and reveal one's relationship to reality. Viewers can be transformed in numerous ways, opening up their minds to new possibilities of kindness and compassion as a collective repertoire, asking themselves "What can I do / give?" instead of "What's in it for me / what do I get?"
Full interview click here: UK Colourful Radio, more press coverages.
1000Kindness Pledge
Be the one who started the 'kindness' domino effect, a love of self and towards a fellow human being and create a better place for us to live!

Each crane is pre-installed on a single thread. Individuals are invited to create and write an act of kindness on a crane, record their pledge of kindness on video, then go out and perform this act within the next 48 hours. 
More #1000kindness videos, click here…
Start your own kindness ripple effect, making a better world in the space in which you are living.
1000 Acts of Kindness installation art has been in 14 location and 13 different cities across Canada and the USA  and Europe (click here for more info…)
Project:
With existing fossils of 60 million years old, the crane is one of the oldest birds on earth. Greek and Roman myths portray the dance of cranes as a celebration of life – love of joy for Apollo, the sun god.
In ancient times legend has it that cranes can live up to 1000 years old. As a messenger of Buddha / gods they bring dreams and wishes to the people. With their powerful wings they carry people to higher levels of spiritual enlightenment and once paired, they mate for life.
Throughout Asia the crane is a symbol of peace, love, fidelity, joy, wisdom, kindness, longevity, prosperity, happiness, good health and eternal youth. People write their wishes on an origami crane and hang it on a tree or release it into river so it can be delivered to Buddha / god.
It is said that a thousand folded cranes, one for each year of its life, can make a

wish come true.
Our hope at World Karma Project is that cranes will help sent 1000 kindness acts and kindness and resonance into the world.
With the help of social media over multi social network interaction for #1000AKindness. This would also create caring communities and nurture kindness, build trust, happiness and compassion to make a better world in the space in which we are living. In doing so, this would also create eternal peace for the people of world.
As the story goes, during World War II, after being exposed to radiation after the bombing of Hiroshima, Sadako Sasaki, a young girl in a small Japanese village, determined to fold 1,000 cranes in hopes of recovering good health, happiness, and a world of eternal peace. She was only able to complete 644 cranes before she died. Her classmate helped fold the remaining 356 to realize Sadako's dream. You can see the statue of Sadako Sasaki in the Hiroshima Peace Park.
⇒ Press Coverage click here
⇒ Artist Statement click here
The artist:
Adam Quang  is an award winning interdisciplinary artist whose work explores human nature and plausibility in contemporary society; pieces that stroke the visual and tactile senses, that touch the heart, and hinge on the duality of his life spent in Asia and North America. In a mass market versus mass marketing framework, Adam's art stirs our imagination through image and metaphor, shadow and hidden meaning within. He provokes action from the viewer and invites them to be part of the evolving art. He is the founder of World Karma Project. Its mission is to make you and the people around you "awesome." Adam currently lives in Toronto Canada.
Research Study:
Researchers at Toronto's York University have discovered: being nice and practicing good deeds can boot your self-esteem, increase your happiness and change your life.
"Participants' levels of depression, happiness and self-esteem were assessed at the study's onset, and at four subsequent points over the following six months; those in the compassionate condition reported significantly greater increases in self-esteem and happiness at six months compared to those in the control group."
click here for more….
Kindness in action: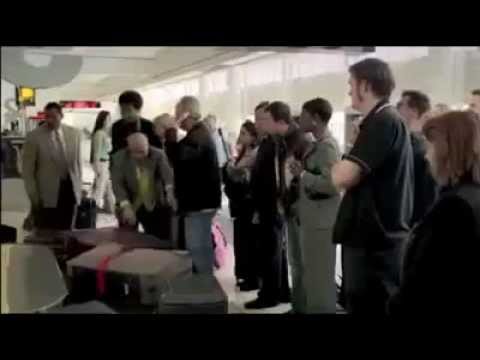 SIGN UP HERE FOR NEWS & UP-DATE
Press Release:
1000 kindness: Canada and USA – Aug13, 2013
1000 kindness @ Marimekko – Jun 7, 2013
#1000ActsofKindness London UK. 28.June – 3.July 2014
If you would like to sponsor and bring the "1000 Acts of Kindness" art installation to your city, please contact: info [AT] worldkarmaproject [DOT] com
Tweets about "1000actsofkindness%20OR%20KarmaWarrior%20OR%20KindnessBomb%20"

Disclaimer: You are welcome to make copies of my works for your own or your friends' personal use. If you are using my work in commercial setting or for commercial and / or financial gain, please seek my prior permission, credit me in your work, and share the wealth.
email: info [at] worldkarmaproject [dot] com
subject: Legal Permission
Copyright © 2013 Adam Quang, All rights reserved.
Comments
comments